Women's Day of Reflection ~ 2.20.21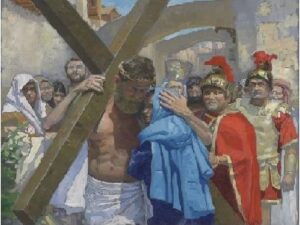 Women's Day of Reflection – Join us for "Through Mary's Eyes" on Saturday, February 20, 2021, 9:00AM to 12:00PM at St. John Bosco Church. Women of our cluster parishes (St. Bridget of Kildare, Mary Queen of the Apostles and St. John Bosco) are invited to come away for spiritual enrichment, prayer, and reflection. Presented by Fr. Matt Byrne, administrator at St. John Bosco, the retreat will be held in church, starting with Mass at 9:00. The event includes a presentation called "Launch into the Deep," Stations of the Cross from Mary's perspective, prayer time, and the Sacrament of Penance.
Cost is $10 (make checks payable to St. John Bosco Church).  For COVID safety precautions the church is sanitized and masks and social distancing are required throughout the day.  No meals or refreshments will be served. 
Please complete the registration form found in the bulletin and return it with $10.00 to the rectory or in the collection basket by February 17, 2021.  Registration is limited to 20 per parish. No walk-ins allowed the day of the event.