Meet Letizia Zola:  Bringing Hope to Those Affected by Cancer
Psalm 46 reminds us that "God is our refuge and strength, an ever-present help in trouble. Therefore, we will not fear." Letizia Zola has made it her life's mission to help those affected by cancer to find strength in the Lord. Through SJB's Cancer Spiritual Support Group, Letizia encourages others to turn their fears and concerns over to God.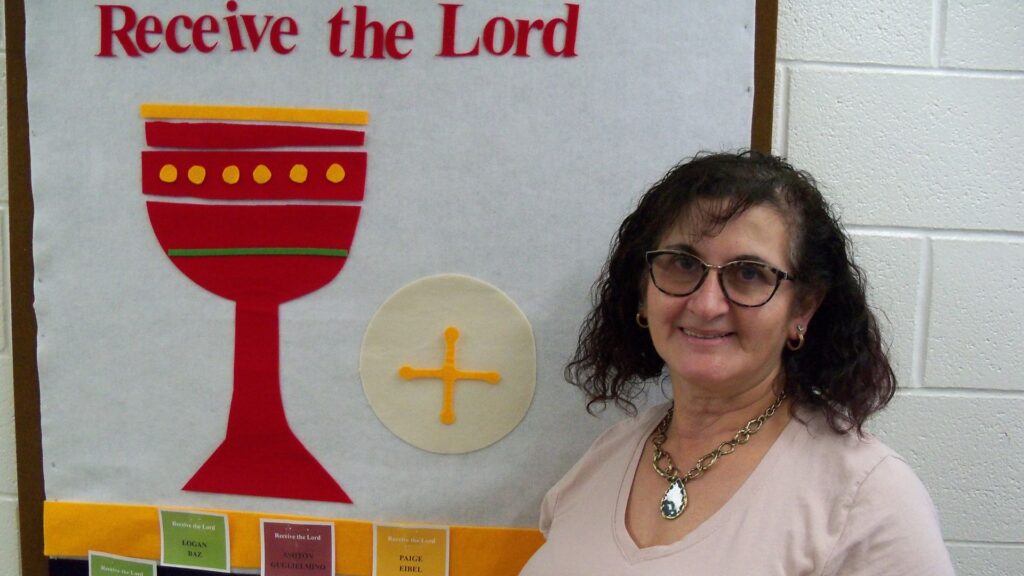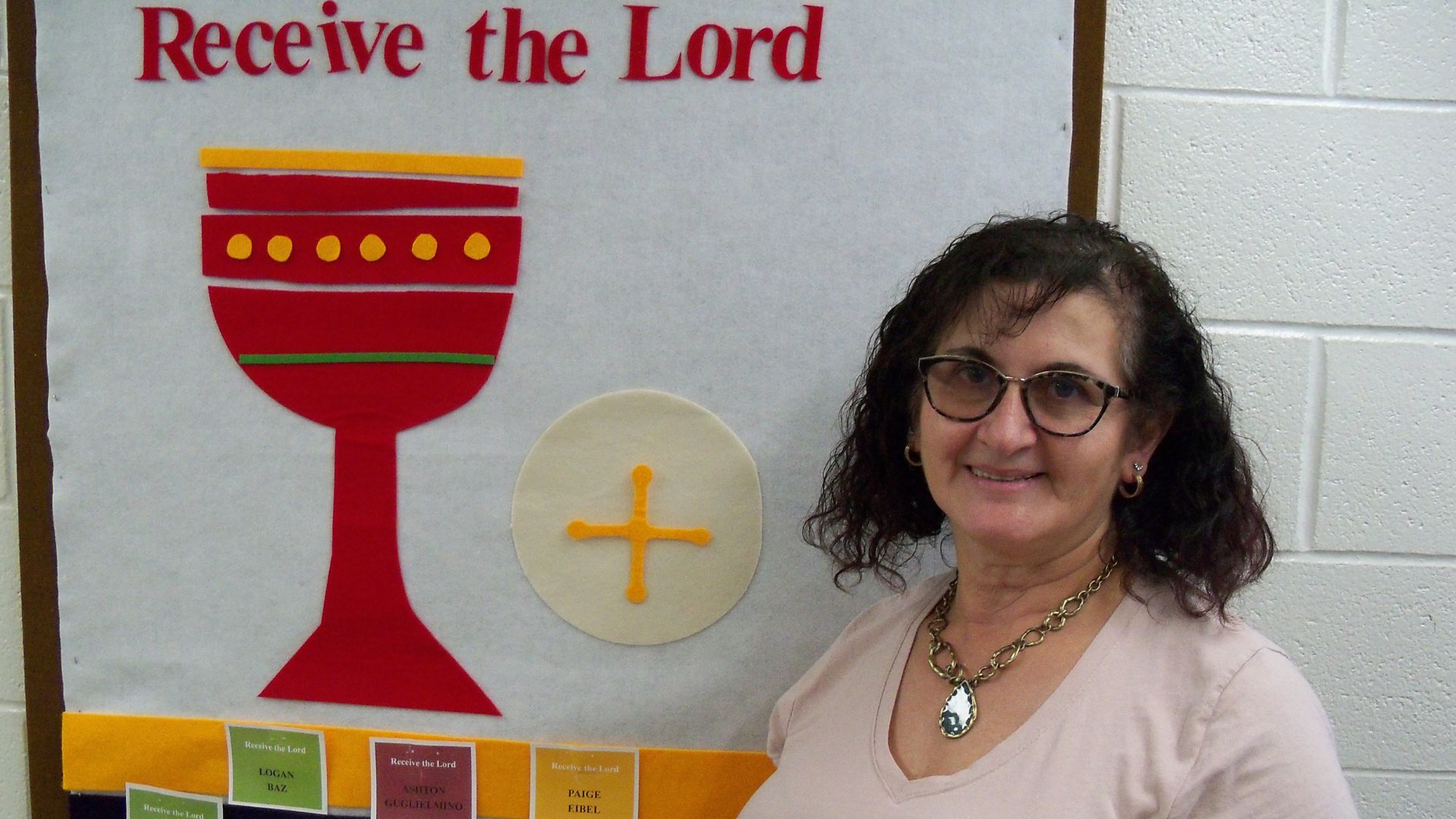 Early Years
A native of Italy, Letizia was 16 when she emigrated with her Mother to the United States. At the time, her two older siblings were already living on Cleveland's east side, and the family attended Holy Redeemer Church in Collinwood. She graduated from Cuyahoga Community College in 1986 with an Associates' Degree in Dental Laboratory Technology. In 1996, Letizia married her husband, Jeff. They are the proud parents of a son, 24, and a daughter, 22. Letizia works full time as a supervisor in a dental laboratory.
In 2012, Letizia was diagnosed with thyroid cancer. After receiving the news from her doctor, she remembered feeling alone and helpless. At that time, her young children and her husband, who is visually impaired, depended strongly on her. "Everyone would go to bed and I would just cry," Letizia remembered, "but I just put on a brave face and kept on going." Fortunately, the cancer was encapsulated, so she underwent surgery to remove her thyroid. Radioactive iodine treatments followed, and she is now cancer-free. She still undergoes periodic ultrasound scans to ensure her good health.
SJB Cancer Spiritual Support Group
At SJB, Letizia met another cancer survivor, Janet Muchewicz, and started talking about their faith. They both felt that a prayer group would be a great help to those suffering from cancer. In 2018, Letizia and Janet approached then-pastor Fr. Lawrence Jurcak with the idea, and he suggested that they attend a meeting of a cancer ministry group at St. John Neumann Parish in Strongsville. "We liked what we saw, so we decided it would be of value to bring it here," said Letizia. The purpose of the group is to provide prayerful support and fellowship to those who are in any way touched by cancer, whether they are currently receiving treatment, caring for others with cancer, have survived cancer, or have lost someone to cancer. Through reflection and discussion, the members of the Cancer Spiritual Support Group share their fears and hopes and lift each other up in prayer. Letizia notes, "By talking about our experiences, we feel that we are not alone."
The Cancer Spiritual Support Group meetings were suspended due to Covid but are starting up again at SJB on September 1st. The meetings will be held on the first Thursday of each month following the 7:00 PM Mass; the meetings usually last from 7:45 to 8:30 PM. "We are very excited to start meeting again!" exclaimed Letizia. "You do not have to be a regular church-goer to attend our meetings," she said. "You just have to believe in the power of prayer."
The group regularly prays to St. Peregrine, who is the patron saint of those suffering from cancer. In the 12th Century, Fr. Peregrine Laziosi developed a cancerous leg tumor that was so serious that a surgeon wanted to amputate it. The night before the surgery, Fr. Peregrine prayed fervently for hours before a fresco of the Crucifixion. He then fell asleep and had a vision of Christ descending from the Cross and touching his leg. Startled, he awoke and saw that his leg, carefully bandaged a few hours earlier, was completely healed of the cancer. Fr. Peregrine went on to miraculously heal others.
According to Letizia, prayers at the meetings do not have to be formal. "It may be as simple as 'Please God, help me!'" We know that God hears all our prayers, for as St. John the Evangelist writes, "This is the confidence we have in approaching God: that if we ask anything according to his will, He hears us (1 John 5:14)." For those encountering cancer in any way, SJB's Cancer Spiritual Support Group will bring hope for a brighter tomorrow rooted in faith.
Submitted by Christine and Robert Martuch