Meet Fr. Bob Franco: A Son of Our Parish Who Now Shepherds a North Ridgeville Flock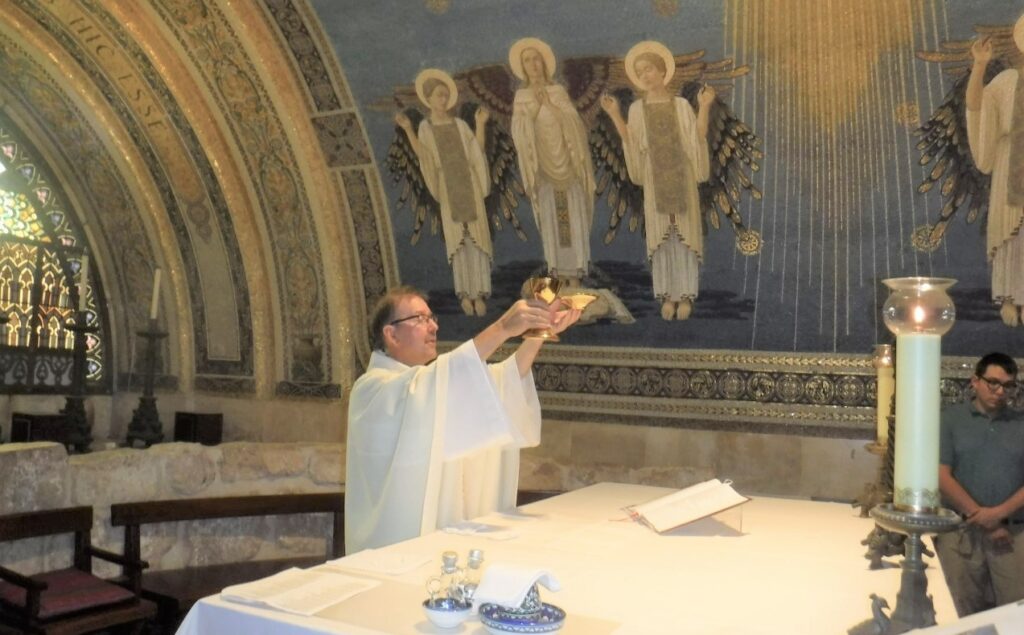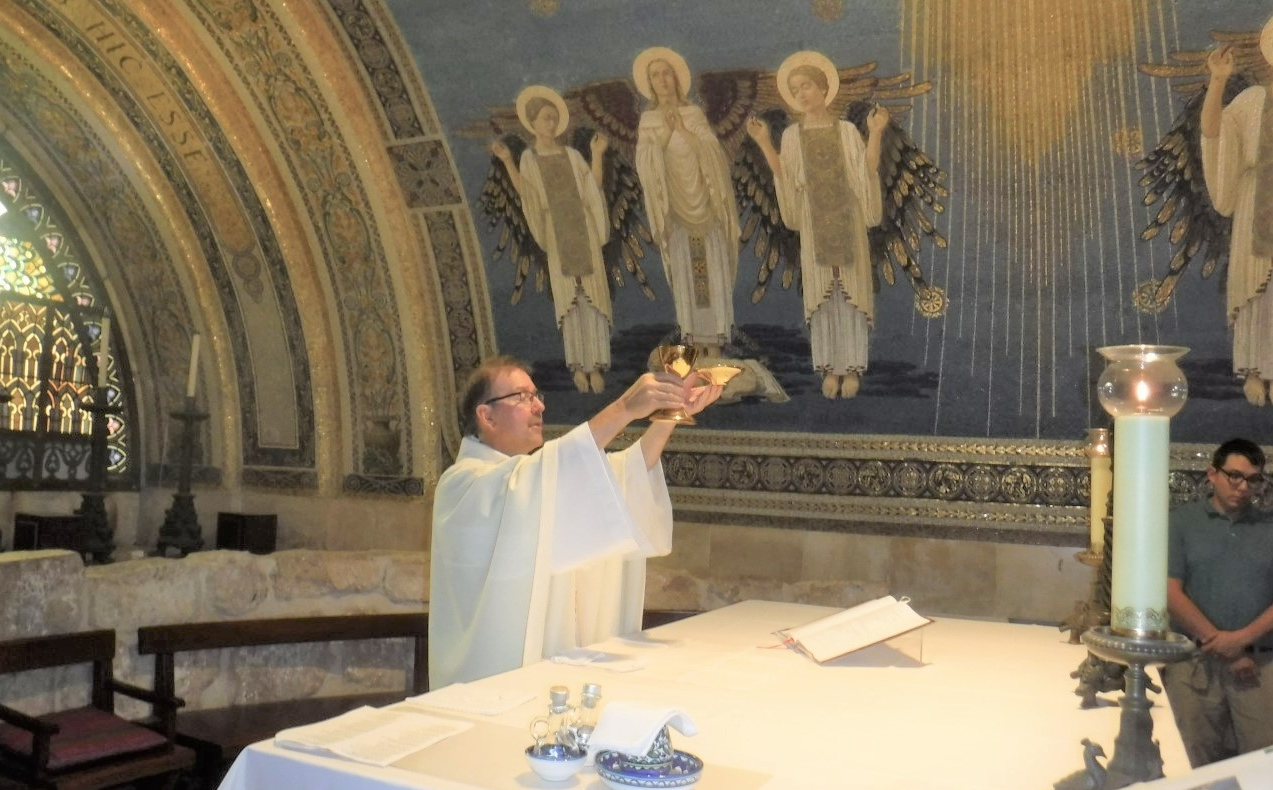 "It was a beautiful place to grow up," says Fr. Robert Franco as he remembers his days as a youth at St. John Bosco Parish. As he reflects on his past, Fr. Bob attributes the success of his ministry to the support of the priests and parishioners of his home parish.
Early Years
Fr. Bob is the son of the late dedicated SJB parishioners Joseph and Dorothy Franco, who were both actively involved in the "Christ Renews His Parish" program. In addition, his father served as a lector and PSR instructor. Growing up on Beverly Drive, Fr. Bob attended SJB grade school and participated in CYO football and basketball. While he was a student at Valley Forge High School, Fr. Bob attended SJB's PSR classes. "I especially enjoyed my senior year when Fr. Tulley taught us and gave us coffee and donuts," laughs Fr. Bob. Around this time, associate pastor Fr. Dave Fallon invited him to a weekend youth retreat where he contemplated his future. After graduation, Fr. Bob enrolled in Ohio State University's engineering program and became involved in the campus Newman Center. Back at home, he took part in the "Life in the Spirit" seminar and activities at the St. Joseph Christian Life Center.
Priestly Formation
Answering the call of the Holy Spirit, Fr. Bob entered at Borromeo Seminary in 1976. The church's support of Fr. Bob during his time of ministry formation was invaluable. SJB's associate pastor Fr. Dale Staysniak became aware of the young seminarian's need for priestly clothing, and graciously gave him a cassock and surplice. While they were on Christmas and Easter breaks from the seminary, Fr. Tulley invited Fr. Bob and fellow seminarians Fr. Mike Williamson and Monsignor Rich Antall for lunch. "Fr. Tulley was always a source of encouragement," remembers Fr. Bob. "It was good to get to know him. He came across as a very down-to-earth person with a great sense of humor." When young Fr. Jim Stenger was assigned to SJB, he also took an interest in Fr. Bob's studies and urged him to keep his enthusiasm for his priestly vocation. Moreover, Fr. Bob was deeply grateful for the moral support of fellow church members, recalling that "Parishioners always told me that they were praying for me." In 1982, Fr. Bob was ordained to the priesthood by the late Bishop Anthony Pilla.
Ministry Today
Fr. Bob served as the Bishop's Delegate to the Charismatic Renewal and also as pastor St. Teresa of Avila Parish in Sheffield Village. In 2009, he was appointed pastor of St. Peter Parish in North Ridgeville. Currently his parish is studying the "Christ Life" series which provides intense training for lay people to become leaders in ministries. His ties to SJB remain strong; on his days off, he drives to Parma Heights and makes a holy hour at the Church's Eucharistic Adoration Chapel, reminding us that "The Eucharist is a wonderful gift." In his spare time, Fr. Bob enjoys bike riding, golfing, and reading, especially The Lord of the Rings series "over and over again."
When it comes to talking about the priesthood, Fr. Bob follows the examples of the priests that he knew at SJB. "In a quiet way, Fr. Tulley and the priests at SJB promoted vocations. I talk to younger guys at our church about vocations and give them tours of Borromeo Seminary. We have one parishioner who is now in the seminary." Fr. Bob understands the importance of his role in fostering priestly studies. "As priests, we must ask ourselves, 'If not us, who? If not now, when?'" Regarding the "Heart of the Shepherd" collection, Fr. Bob exhorts his home parish to "Invest in this campaign because we need good shepherds at this time and place in our world."
Submitted by Christine and Bob Martuch