Your Undivided Attention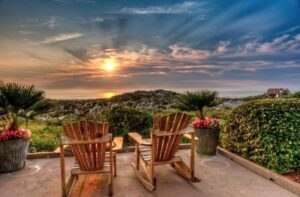 In the book, Living the Mass: How One Hour a Week Can Change Your Life, by Joe Paprocki and Father Dominic Grassi, they share the story of a dad speaking about one of his family's back-to-school rituals.
"Every August for the last 15 years or so, my wife and I have sat down to complete the task of synchronizing our calendars. With school about to start, we need to mark down significant dates in our kid's calendars, as well as our own. The overriding goal of this planning is to ensure that we can be present to our kids, especially at significant moments.
Most of what a parent does can be summed up by this phrase, 'being present.' We are present to our children when they learn to walk, talk and eventually ride a bike. We are present to them at graduations – preschool, kindergarten, eighth grade, high school and college. Through it all, we want them to know that they are not alone – that they are loved, supported, and have our approval.
Children make a lot of noise about wanting things, but ultimately what they want is their parent's undivided attention and approval – in other words, their presence.
When it comes to the notion of presence, God is the ultimate parent."
Yes, with the majority of schools now in session, parents find themselves making a variety of choices so that their children know, by their presence, that they are loved and supported and accepted. That is good parenting!
As people of faith we find ourselves in the same situation. We know, intellectually, that we are loved by God, who is always present and wants what is best for us. Yet, we all find ourselves occasionally longing for an assurance of that love. When that longing arises in our hearts, we need to remember that Jesus Christ is the revelation of the Father's love for all of humanity. He is the assurance of God's unconditional love!
This past Sunday, during his Angelus address, Pope Francis provided a way for us to fill this longing. He suggested that all of us need to ask ourselves the question: "Who is Jesus for Me? Is He a name? An idea? Is He simply a person from history? Or is He really a person who loved me, who gave His life for me and walks with me?"
He then suggested that one of the most fundamental ways for us to come to a deeper experience of Jesus is to take a few minutes and read a passage from the Gospel each day. Francis indicated that this is necessary "Because the more we are with Him the more the desire to remain with Him grows."
This might be a good time for us to take a look at our calendars and see just how much time we are setting aside to be present with the Lord. Let's face it. We all put on our calendars those activities that are important to us and require our presence. Isn't the Lord worthy of our presence every day?
To slow down my life a little during these summer days, through Labor Day I will be blogging every other week – so my next blog will be on September 9th.
On Labor Day morning, which is, Monday, September 7th, Mass at Saint John Bosco will be celebrated at 9:00 am.  You are welcome to join us then or at any Mass that is celebrated at the parish!
Question – Take a few minutes sometime today, and in the silence of your heart, ask yourself the question, "Who is Jesus for you?"