Veteran's Day 2014 – A Day to Say Thank-you to all of Our Veterans.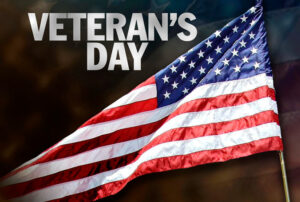 During the Vietnam War, American prisoners at the infamous Hanoi Hilton were able to survive the isolation and torture of the place because of two codes – the honor code and the "tap" code.
The North Vietnamese never mastered the "tap" code, a code for communicating with one another between prison walls. The code laid out the alphabet on a simple 5 x 5 grid, omitting the letter K, for which C was used.  The first taps indicated the line of the grid, the next taps the position of the letter on that line.  For example, the letter B would be tap-tap-tap; the letter M would be tap-tap-tap, tap-tap.  Americans who survived the prison say that the Hanoi Hilton "sounded like a den of runaway woodpeckers."  The code flowed so fluently the men told jokes – and kicks on the wall meant a laugh.
Every Sunday, in a code signal, the men stood and recited The Lord's Prayer and the Pledge of Allegiance.
Today's remembrance of Veteran's Day is about the "codes" by which we live our lives; our belief in the love of God and our commitment to the principals of freedom and equality that they fought for and defended.
The solemnity of this day challenges us to consider the "codes" in which we articulate that commitment. We speak most convincingly of liberty in our work for justice, peace and the common good.
Those who served in the defense of our nation and the principals on which it was founded call all of us to carry on the code they lived. Selfless generosity of spirit, unconditional compassion and love for all God's sons and daughters, unwavering hope in the peace and justice of the reign of God.
From the soldiers of the American Revolutionary War, to the present-day soldiers serving overseas in Afghanistan. This day is all about them and what they are doing for us.  Whether you sing a patriotic song, or simply look at photographs of your own veteran, there are so many ways to celebrate this day.
Every year, this day is an opportunity for us to thank these brave men and women for keeping us safe through their heroism and efforts. Today, say a special prayer for them – and be sure to take the time to say "thank-you" & give a warm handshake to the veterans you meet.
Question – Yes, today's blog is a day early. Are you willing to offer a few words about that special veteran that you are lifting up in prayer today?