Three Important Events Happening in Washington D.C.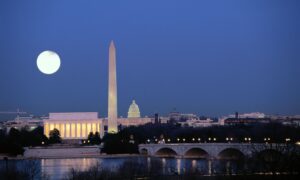 Within the next nine days three very important events will take place in Washington, D.C. that will have an impact on all of us.
This Friday, January 20th, Donald J. Trump will be sworn in as the 45th President of the United States. The peaceful transfer of power that will take place on Inauguration Day is a hallmark of our country's democracy. As we anticipate the beginning of the service of President-elect Donald Trump and Vice-President elect Michael Pence, we pray for them, as well as the members of congress and all civic officials who are assuming office. May God's spirit of wisdom, counsel, and fortitude be with them – so that they will exercise leadership in a peaceful, respectful, and cooperative manner that protects and defends the rights of all citizens, especially the weakest and most vulnerable among us.
This Sunday, January 22nd, is the 44th anniversary of the 1973 decisions of Roe v. Wade and Doe v. Bolton. The over 56 million abortions that have taken place since those decisions reflect with heart-breaking magnitude what Pope Francis means by a "throwaway culture."
Catholics in the United States, and people of good will, are asked to observe that day as a "Day of Prayer for the Legal Protection of Unborn Children." However, because January 22nd falls on a Sunday, the National Conference of Catholic Bishops designated the observance for Monday, January 23rd. We are called to observe this day as a day of prayer for the full restoration of the legal guarantee of the right to life and penance for violations to the dignity of the human person through acts of abortion. We are also called to observe this day through penitential practices of prayer and fasting and/or giving of alms. I encourage you to embrace some type of penitential discipline next Monday. If you live in the area around Saint John Bosco Church – I encourage you to join us for Mass on Monday morning at 7:30 am, or for the "Respect Life Holy Hour" that will take place on Monday at 12:00 noon in the church.
On Monday, January 23rd we pray for an end of this modern-day slaughter, and we remember the victims of this tragedy. As we remember their brief lives, we are also called to be mindful of the beauty and sacredness of all human life, especially the vulnerable in our midst, and their need for dignity and respect as individuals created in the image and likeness of God.
On that very sensitive day, we should remember that there are people all around us who are still in the process of reconciling with God and the Church because they have had an abortion. We need to accompany them on their journey of healing. As Christians we must show compassion and God's mercy as we work to restore all and renew all in Christ's love and life.
Praying in this manner is rooted in a teaching that has come to be known as the "consistent ethic of life," developed by the late Joseph Cardinal Bernardin. This principal has frequently been alluded to by Pope Francis in his teaching and preaching. The main feature of the "consistent ethic of life" is its insistence on the interconnectedness of life issues across the span of life from conception to natural death. Such issues obviously include abortion and euthanasia at the beginning and end of the life, but would also include a myriad of issues between those two points along the span of life – concern for the poor and for immigrants, the death penalty and health care.
The denial of respect or even the diminishment of respect for any one aspect of life would lead adversely to a denial or diminishment of the respect for life in other aspects of life due to the fact that they are all related. In other words, since they are tied together, to pull out the thread of any one issue would lead to the unraveling of the whole cloth, hence, the "consistent ethic of life" came to be known by many as the "seamless garment" of life. It should be the foundation of our prayer for the respect of human life today and every day.
Many people from across our nation will gather on Thursday evening, January 26th for the opening Mass of the National Prayer Vigil for Life in the Basilica of the National Shrine of the Immaculate Conception in Washington, D.C. They will pray throughout the night for an end to abortion and a greater respect for all human life. On Friday, January 27th they will gather for the "March for Life Prayer Rally" and then march to Capitol Hill and the Supreme Court.
Not everyone can participate in the annual March for Life in Washington, D.C. However, all of us can join those gathered in our nation's capital in praying that all governments, especially our own, will seek a truly just society, in which the common good of all people, including the most vulnerable, is sought.
A few suggestions for your commitment to fostering a respect of all human life:
Question – What form of prayer and penance will you embrace next Monday?