The Year of Mercy – Part 1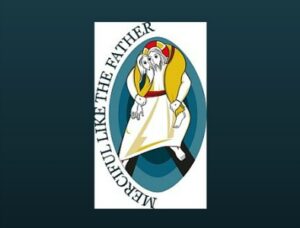 Over the next three weeks I will be repeating some pieces of the blog series that I wrote in the spring of 2015 on the "Year of Mercy." While this might be a little repetitive, my hope is that it will help us to refocus what this "Year of Mercy" is all about.
The "Year of Mercy" began with the opening of the Holy Door in Saint Peter's Basilica in Rome on the Solemnity of the Immaculate Conception, December 8, 2015, and will conclude on the November 20, 2016, the Solemnity of Our Lord Jesus Christ, King of the Universe.
Mercy is a theme very dear to Pope Francis. The episcopal motto he chose and kept as his pontifical motto is "miserando atque eligendo" (as translated by Pope Francis – "With eyes of mercy"). This citation is taken from the homily of Saint Bede the Venerable during which he commented on the Gospel passage of the calling of Saint Matthew (found in Matthew, chapter 9 verses 9-13): "Jesus therefore sees the tax collector, and since he sees by having mercy and by choosing, he says to him, 'follow me.'"  When commenting on his motto, Pope Francis says that we, as followers of Jesus, must see and feel with eyes of mercy.
During his first Angelus address on March 17, 2013, Francis told the world: "Feeling mercy, this word changes everything. This is the best thing we can feel – it changes the world. A little mercy makes the world less cold and more just. We need to understand properly this mercy of God, this merciful Father who is so patient." This gave us a glimpse of what would be at the foundation of his teaching, as well as his style of living.
Pope Francis frequently speaks about the mercy and love of God. Two instances immediately come to my mind. When speaking about the necessity of frequently going to confession, he reminds all of us that: "God never tires of forgiving us. Yet, sometimes we tire of coming to him for forgiveness, love and mercy." He has regularly reminded priests, bishops and cardinals that: "The way of the Church is not to condemn anyone for eternity . . . it is to pour out the balm of God's mercy on all those who ask for it with a sincere heart." There's some food for prayerful reflection!
I think that the timing of the "Extraordinary Synod on the Family" and the "Jubilee of Mercy" is no coincidence. It is a moment of grace. For me, the connection of these two significant events in the life of the Church reflects the beauty of Pope Francis' understanding of mercy. He frequently reminds us that mercy: "Is the name of our God. . . . Mercy changes everything."
Pope Francis invited the Church to reflect on family life and to explore pastoral solutions to the problems that families are experiencing. That was the charge of the Synod participants. In responding to that charge, some were troubled with the suggestions and solutions proposed. Yet, Francis continued to challenge them to trust in the guidance of the Holy Spirit. We anticipate that the publication of the final synod document will be coming soon.
Traditionally the celebration of a Jubilee has been a special year of remission of sin and universal pardon. It has its origins in the Biblical book of Leviticus, chapter 25, verses 8-55. A Jubilee is mentioned to occur every fifty years, in which slaves and prisoners would be freed, debts would be forgiven and the mercies of God would be particularly expressed. The same concept, spiritualized, forms the basis of the Christian Jubilee.
It was Pope Boniface VIII who declared the first Christian Jubilee in 1300. In the Bull that established that Jubilee he declared that he grants afresh and renews certain "great remissions and indulgences for sins" which are to obtain by fulfilling certain conditions. In that same document he goes on to say "not only full and copious, but the most full, pardon for all their sins" to those who fulfill the certain conditions. Obviously, a year of mercy!
Pope Francis announced that during Lent of the "Jubilee of Mercy" he intends to send out Missionaries of Mercy to dioceses worldwide. "They will be a sign of the Church's maternal solicitude for the People of God. . . . They will be missionaries of mercy because they will be facilitators of a truly human encounter, a source of liberation, rich with responsibility for overcoming obstacles and taking up the new life of Baptism again." The specifics of what these Missionaries of Mercy will offer are yet to be revealed.
Pope Francis has also indicated that one Friday of each month he will extend an "act of mercy" on behalf of the Church. I firmly believe that these "acts of mercy" will be expressions of God's love and presence in the lives of people everywhere.
In placing these two events so closely together, could it be that Pope France is opening the door to new ways of extending mercy to those seeking to return to the Church or full participation in the life of the Church? After all, in a March 17, 2015 homily he asked, "If people are hurt, what does Jesus do? Scold them because they are hurt? No, he comes and carries them on his shoulders. And this is called mercy."
So, perhaps the Pope Francis is setting the groundwork for all of us to experience the "Year of Mercy" as healing for a world that he sees as deeply wounded by its alienation from God and opening ways for those who feel alienated to come back to God.
Question – What are your hopes and dreams for this "Jubilee of Mercy?"