Summer Living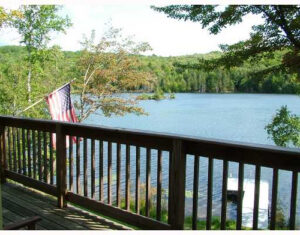 Having moved through Independence Day, summer is now tantalizing our senses. It offerings us promises of down time and opportunities to rest and reflect; barbeques and picnics; walks in the park and jumping into the pool. Perhaps one of the greatest contrasts summer holds in comparison to the rest of the year is that it seems so much slower, with so many more hours and, in the best of scenarios, fewer tasks to attend to and more new places to visit and explore. Time appears to stretch with the heat of the day, which is a nice reprieve from the cold and rapid pace of the previous months, filled with so many demands.
I don't know about you, but I am certainly thinking – by now, shouldn't we be having a few more sunny days here in Parma Heights and the greater Cleveland area? That would certainly make summer living much more enjoyable!
Last week a good friend and I were able to get away for a few days to Geneva-on-the-Lake. It wasn't Florida where we normally spend time in July. And we certainly experienced more clouds and rain than warm sunny skies. But it was a break from our ordinary rhythm of life. It was time away! Neither of us had ever been there before. So, it was interesting to take long walks exploring the area and people watching – as well enjoying a few delicious meals, checking out some of the local wineries and looking at covered bridges from years gone by.
Like many of you, I find summer to be a time to do a little more reading. Be it fictional or true, spiritual or mystery; a good book can accompany us through our slower summer days, helping us to consciously re-emerge from down time or vacation and into reality just a bit brighter and bolder. Here's a few titles that I am hoping to complete this summer – a few of them I was able to read while in Geneva. I hope to complete all of them by the end of the summer.
Lisa M. Hendey, in her book, The Grace of Yes – Eight Virtues for Generous Living, with her characteristic warmth, humor, and wisdom, takes us on her person faith journey and outlines the eight virtues that can help us say yes to God's plan in our lives.
In his book, Moments of the Day, the Jesuit Father, Christopher S. Collins introduces a powerful approach to both the Sacred Heart devotion and classic Ignatian spirituality. He guides his reader through three simple yet profound habits that can fit into any schedule – morning offering, evening reflection, and pondering the gift of Eucharist throughout the day.
In The Power of Daily Mass, Bert Ghezzi uses quotations from Church fathers, theologians, saints and daily Mass attendees to explain how the various parts of the Mass, culminating in the reception of Eucharist, offers courage and hope to face everyday challenges.
New Generations of Catholic Sisters – The Challenge of Diversity, by Mary Johnson, S.N.D.de N., Patricia Wittberg, S.C. and Mary L. Gautier, offers a comprehensive examination of the generations of women who entered religious life in the United States after 1965. By analyzing the results of extensive national surveys, the authors systematically examine how the new generation of Sisters differ from previous ones, and what those changes suggest for the future.
I always find anything by John Grisham to be interesting. Theodore Boon the Fugitive and Gray Mountain are two recently published works that I hoping to finish on my kindle before Labor Day.
I encourage you to make time in your schedule to simply relax and enjoy all of the beauty that surrounds you during these summer days. Slow down the hectic pace of your life. Take in ballgame, stop for an ice cream cone, or make a visit to a local winery. Do a little leisure reading. Spend a little more time with God – maybe even in a few more visits to our Adoration Chapel, which is open seven days a week twenty-four hours a day. Simply enjoy these days of summer!
To slow down my life a little, through Labor Day I am blogging every other week – so my next blog will be on July 29th.
A question for reflection – Consider sharing with us how you are spending these summer days. What books are you reading? Are you going anywhere special? How are you simply slowing down the pace of your life?