Summer Is Coming To An End!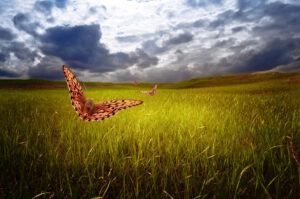 While fall does not "officially" begin until mid-September, this past Labor Day weekend we pretty much said goodbye to summer.
Amid busier days at work and weather slowing shifting and teasing us alternately with exceptionally warm, or should I say hot, days mingled with the cool days to come, we know that the summer of 2015 is coming to an end.
"'That end-of-summer sadness, our language has no word for,' wrote E. B. White, 'but our human spirit picks up the first of its approach.' We see it in the slant of the sunlight, the cool of the water. We hear it in the drone of the cricket chorus from the field: 'Six weeks till frost, six weeks till frost.'
Footballs fly through the air; the first colors of autumn appear; the bulbs that will bloom in the spring beg to be planted in the still soft earth.
But still . . . there is time for an evening ball game, for an afternoon at the beach, for a backyard barbecue.
Each last warm day becomes precious, something to be hoarded like candy in a child's pocket." (Adapted from Golden Days by Arthur Vanderbilt)
Each September, nature teaches us the preciousness of every summer day. A careful reading of the gospels has Jesus proclaiming the same reality. Every day of our lives is to be lived to its fullest as we await the eternal summer of God's dwelling place.
Until the Solemnity of Christ the King on November 22nd, we will be reflecting on selections from Mark's Gospel when we gather on Sunday. In those gospel accounts we will learn what is needed to live as followers of Christ. In addition to that, beginning this past Sunday, and continuing over the next two Sundays, we will hear an almost continuous reading from the Letter of James. In his letter, James teaches what is needed to live as Christ's followers in a very straightforward manner.
As Catholics, we are anticipating the visit of Pope Francis to the United States. After a visit to Cuba, he will arrive in Washington, D.C. on Tuesday, September 22nd. He will spend Tuesday, Wednesday and part of Thursday in Washington before leaving for New York City, where he will stay until he departs for Philadelphia on Saturday morning for the "World Meeting of Families." He will be in Philadelphia until Sunday evening, September 27th, when he flies back to Rome.
In preparation for Pope Francis' visit, I encourage you to visit the section of the United States Conference of Catholic Bishops' website entitled "Papal Visit 2015." It contains a number of very interesting articles about the preparations that have been taking place for his visit, and what will be happening while Pope Francis is in the United States.
If you weren't able to watch the ABC 20/20 special, "Pope Francis and the People," here it is for you. It really was a touching special – and gives us a glimpse of why he is so loved by all of us.
As these summer days draw to a close, be sure to consider participating in the various opportunities for adult formation at your parish. There are many opportunities available at Saint John Bosco – know that you are welcome to participate in any opportunity that will help you grow in holiness. Which, as you have heard me say many times before, – is friendship with Jesus Christ!
Question – As the summer comes to an end take a few minute to give thanks to God for the memory of those warm, sunny days. Are there any you would like to share?