Praying For Peace During These Hot Summer Days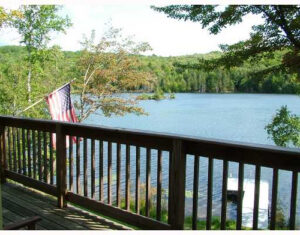 The days of summer are allowing all of us to slow down a bit from the hectic pace of life and enjoy the beauty that surrounds us. Perhaps you have been able to take a vacation or get away for a couple of days. Swimming, leisure reading, a cookout, a bike-ride, propping your feet up with a cold one, taking in a baseball game, visiting the newly renovated public square in downtown Cleveland, or a trip to the islands might be the order of the day. We might even find ourselves spending a little more time with the people who are important to us.
I hope that during these very hot and humid days we've taken a few minutes to check in on an elderly neighbor or relative; making sure that their air conditioning or fans are working and that they are staying hydrated. If you haven't done so, today would be a good day to make that visit.
I trust that in the midst of everything that summer brings we are remaining faithful to spending time each day with the Lord in prayer. Feel free to stop at our Adoration Chapel when you are driving past the church – the air conditioning and lights are always on for you. There, in the presence of the Blessed Sacrament, you can place before the Lord your family, friends and personal intentions – as well as spend a few minutes in prayer for peace in our cities and the protection of all who are attending World Youth Day in Krakow from July 26 through July 31.
In the midst of these summer days of fun and relaxation the reality of war and violence have certainly intensified. Almost every week this summer we find ourselves trying to make sense of yet another shooting, or a situation where violence and chaos have disrupted peace and security. Since June this has been the news out of Orlando, Dallas, Nice, Baton Rouge, Turkey, Munich, Kabul, Fort Myers, and yesterday in a church near the city of Rouen in Normandy, France. Not to mention the rise in crime in the greater Cleveland area.
On Sunday Pope Francis spoke about the violence that has plagued our world in recent weeks.  He said to the people gathered in Saint Peter's Square: "Our spirit is once more shaken by the sad news relating to the deplorable acts of terrorism and violence which have caused suffering and death." He stressed the importance of prayer in the face of threats against safety and peace, saying: "in the face of seemingly insurmountable difficulties, and dark prospects of peace and security, our prayers should be all the more persistent." Then he invited all believers to: "Join in my prayer, in order that the Lord may inspire all good and fraternal resolutions." All of us need to respond to Pope Francis' call for more prayer!
These tragic events remind me of a piece that was written in the September/October 1996 publication, Salt of the Earth.
"A reporter covering the war in Sarajevo saw a little girl shot by a sniper. He rushed to the man who was holding the child and helped them both into his car.
As the reporter stepped on the accelerator, the man holding the bleeding child said, 'Hurry, my friend, my child is still alive.' A moment or two later, 'Hurry, my child is still breathing.' Finally, 'Oh, my God, my child is getting cold!'
When they got to the hospital, the little girl had died. The man turned to the reporter and said, 'This is a terrible task for me. I must go tell the father that his child is dead. He will be heartbroken.'
The reporter was confused. He looked at the grieving man and said, 'I thought you were the father, that she was your child.' The man looked back and said, 'No, but aren't they all our children?'"
God's reign of peace begins only when we realize that we belong to one another as brothers and sisters of the same God who is Father of us all. Only when we realize that we cannot love the God we cannot see if we fail to love those we can see.
As the tragedy of violence and civil discord touches us during these summer days, perhaps our prayer should be that all people will embrace the vision of God – to recognize every human being as belonging to us as each one of us belongs to God. That vision will bring peace into our world, our cities, and into our hearts. In response to voices around us that cry out that a particular kind of life matters; we must always remember that all lives matter – including those of our police and safety forces who serve and protect us. Every life deserves our respect and our prayers! It really can be no other way if peace is ever to reign.
A reminder to those who live around Saint John Bosco Parish in Parma Heights – our International Festival is from Thursday, August 17 thru Sunday, August 21. Remember . . . there will be fireworks at dusk on Friday, August 20. I hope to see you at the Festival.
To slow down my life a little during these summer months, I am blogging every three weeks – so my next blog will be on August 17th.
Question – Are you willing to share with us the impact the violence our world has experienced in recent weeks has had on your prayer life?