Recordings of Weekday and Sunday Masses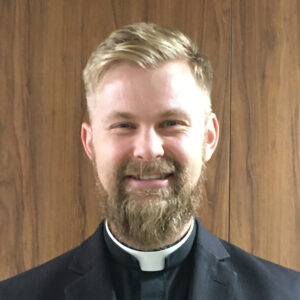 Father Matt Byrne, Administrator at St. John Bosco, is live-streaming private Masses that he is saying at St. John Bosco. Click "Read More" at the end of this post for the link to today's Mass.
Father will continue to broadcast his daily and Sunday privates Masses on Facebook Live (https://www.facebook.com/sjbparmaheights.) and the link to the recording will be posted here. The times of the broadcasts are:
Monday and Wednesday: 7:30AM
Tuesday an Friday: 12PM Noon
Sunday Masses: Saturday Vigil at 4:00PM; Sunday: 8:30 AM and 11:00AM
5th Week of Lent March 29-April 4, 2020-Masses Live-streamed:
4:00 PM Saturday Vigil on March 28
Father shared this "Spiritual Communion Prayer" for those who wish to use it.
My Jesus,
I believe that you are present in the Most Holy Sacrament.
I love you above all things,
And I desire to receive you into my soul.
Since I cannot at this moment receive you sacramentally,
Come at least spiritually into my heart.
I embrace you as if you were already there
And unite myself wholly to You.
Never permit me to be separated from You.
Amen.