Lent – A Time To Turn, Turn, Turn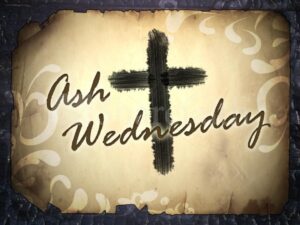 Seldom do we travel in a straight line. It is rare that any journey follows a single road or highway.
The challenge and stress of traveling come when we have to leave one road for another. We ask for directions. We study maps. We use our GPS. Where do we turn? What exits to we take? Make a wrong turn and we hear that voice saying "recalculating."
Our lives are filled with turns. Some turns take us to exciting new places. Learning to read, for example, opens up to us the world of literature. Some turns are more difficult and traumatic. The death of a spouse means journeying on alone. Other turns lead us down unknown roads and destinations. Falling in love, we all know, can turn our world upside down. So can beginning a new job or moving into a new home.
Lent is the season for turning. The earth completes its spring turning toward the sun. We will soon begin the turning of the ground for spring planting – even though we might have been wondering if winter would ever arrive before the arrival of snow on Monday and again last night. The Lenten springtime is also a turning of our souls and spirits. Lent calls us to conversion – from the Latin word for turning. To turn away from those things that make us less than the people of God we are called to be. To turn away from whatever unjustly and unfairly steals our time and energy from those we love. To turn away from those idols of wealth and prestige that take the place of the Holy One in our lives.
Lent calls us to the hard but never complete work of turning toward the life and love of God. To "recalculate" our lives, if you will.
Over the next forty days take the time to turn more intentionally toward the face of Jesus Christ. Do it in your prayer, your fasting, and your works of charity. After all, those are the traditional practices of Lent. Then you will discover some very specific things in your life that you need to turn from in order to experience the power of His presence in your life.
Be with us on as we begin this Lenten journey, O Christ. May our journey with you from the wilderness to the mount of transfiguration, from Jerusalem to Calvary, be an experience of turning for us. A turning from despair to hope. A turning from barrenness to fullness. A turning from death to life!
A couple of reminders . . .
If you live in the area around Saint John Bosco in Parma Heights – today Mass, with the distribution of Ashes, will be celebrated in the morning at 7:30 am, at 12:00 noon, and in the evening at 7:00 pm. Know that you are welcome to join us!
Ash Wednesday is a day of abstinence from meat (and any meat based food) and a day of fasting. All of the Fridays of Lent are days of abstinence from meat (and any meat based food). The law of abstinence binds all Catholics 14 years and older. The law of fast allows a person to eat one full meal. Two smaller meals may be eaten, but they should not equal one full meal. The law of fasting binds all Catholics from their 18th birthday until their 59th birthday.
This Lent, reflect daily on Christ's journey to Calvary with Bishop Robert Baron from "Word on Fire" or with Matthew Kelly from "Dynamic Catholic." Each day from Ash Wednesday through Easter Sunday, both of them, once you have registered, will send you a short email with an uplifting spiritual message.
Finally, be sure to regularly check the website for the United States Conference of Catholic Bishops. It has some great suggestions for the journey of Lent during this Jubilee Year of Mercy.
Question – As you spend time in prayer and reflection today, what have you identified in your life that you need to turn from in order to turn more fully toward the face of Christ? Now – how are you going to do that over the next forty days?