Cluster Parish Women's Day of Reflection – Saturday, February 29, 2020
W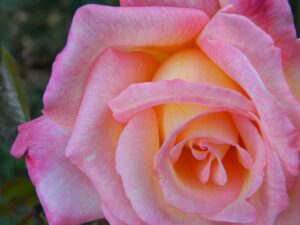 e invite you to come away for spiritual enrichment, prayer and reflection at our annual Cluster Parish Women's Day of Reflection.
The day includes presentations, prayer, small group sharing, and the opportunity to receive the Sacrament of Reconciliation. Fr. James Kulway will present three Gospel stories focusing on women encountering Jesus and a common theme of mercy and healing. In addition to serving as parochial vicar at Mary Queen of the Apostles Parish since his ordination to the priesthood in May 2016, Fr. James helps at Holy Name High School, incarnate Word Academy, and at the Northeast Reintegration Center.
All women of our cluster parishes (Mary Queen of the Apostles, St. Bridget of Kildare and St. John Bosco) are invited.
While the Day of Reflection is 9:15 am – 3:00 pm on Saturday, February 29, we also extend an invitation for you to start the day with Mass at 8:30 am in church and to end the day with the Vigil Mass at 4:00 pm.
Cost for the Day of Reflection is $15.00, which includes continental breakfast, lunch and other materials; please make checks payable to St John Bosco Parish.
Questions? Contact Jan Bacher at 440-884-6174 or Kathi DiVincenzo at 440-885-8498.