Celebrating Two Saints This Week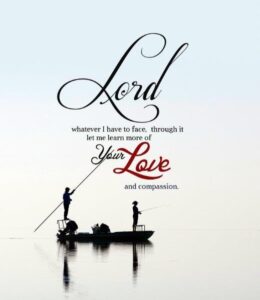 This week the church commemorates two saints – Patrick and Joseph.
Green beer and green bagels aside, the saint whose feast we celebrate on March 17th was nothing like the plastic saint bearing shamrocks and chasing snakes out of Ireland – both stories, by the way, are fabrications.
Modern-day scholarship reveals a Patrick of great humility and courage. Born to a wealthy family in what is now Great Britain, Patrick was kidnaped and brought to Ireland as a slave. For six years, he worked as a shepherd for one of the island's many warlords. During his enslavement, Patrick had a profound religious experience and embraced again the Christian faith of his family which he had all but abandoned. In a series of dreams and visions, God called the young slave to proclaim the Gospel throughout Ireland.
Patrick escaped his captors and returned to Britain. After much study and prayer, he was ordained a priest. Patrick then returned to the people he had come to love as his own with a small band of monks and began his mission among the handful of Irish Christians. As he wrote in his Confessions, Patrick did not see himself as a great evangelizer to the Irish nor was he commanded to bring civilization to the island. Patrick believed that he was called by God simply to live in their midst as Christ's witness. His life of prayer, generosity and humility among the Irish people became the root of a great and joyful Church. By the end of his life, the slave trade had been stopped, the Druid practice of human sacrifice had become unthinkable, and, while the Irish warlords never established anything like lasting peace, war became much more confined and limited.
Patrick is the first human being in recorded history to speak out against the institution of slavery. His writings reflect a deep respect and regard for women. He was a mystic who felt the presence of God in every turn of the road. Patrick was much more than a missionary to Ireland – he was a prophet for all times and peoples.
We know very little about the other saint that we celebrate this week. He was married to a woman named Mary. He was a carpenter by trade. He raised the boy Jesus as if he were his own son.
Those are the facts that we know about Saint Joseph, Spouse of the Blessed Virgin Mary, who's Solemnity the Church celebrates on March 19th.
What makes Saint Joseph such a special individual in the Gospel story is his extraordinary compassion. When confronted with Mary's pregnancy, he knew the law and his rights under the law. But he cared more about her and her fear and her embarrassment. An angel appeared to him in a dream, telling him that the child was from the Holy Spirit. Once awake, he didn't simply shake off that mysterious dream, which would have been understandable. Instead, he acted out of faith and created a home with Mary for the child. When Herod set into motion his bloody plan to eliminate the child, Joseph risked his own life to take the child and his mother to safety in Egypt.
It is not hard to imagine that the boy Jesus learned a great deal from his "dad" Joseph about compassion, about the strength of family love, and about courage.
Later, when the adult Jesus taught about placing the more difficult values of the heart above the technicalities of the law, when he revealed the love of God as Father of us all and our belonging to one another as brothers and sisters, when he spoke of the blessedness of the poor and humble, when he preached about love so great as to give one's life for another, the memory of his "dad" must have been close to his heart.
Great faith was required of Joseph in the face of the incomprehensible events concerning his espoused wife, and in subsequent years, the actions of her Son. Though not understanding, Joseph humbly and patiently complied with what God asked. In this he is a model for all of us.
May these two saints be our guides this week.
O God, open our eyes and hearts to see humanity and the world you created as complete and holy, a world that is sustained by your hand, a human family that you have formed in the image of your love. Strengthen our resolve to care for one another
Question – Many families have traditional ways of celebrating the feasts of Patrick and Joseph. Are you willing to share any of your traditions?