Called To Be An Ambassador of Mercy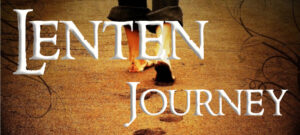 There is a wonderful Yiddish folk tale about a man who would sit outside the walls of a great city.
When travelers approached, they would ask him, "What kind of people live here?"
The old man would answer, "What kind of people live in the place where you come from?"
If the traveler answered, "Only bad people live in the place where I come from," then the old man would reply, "You better continue on your way; you will find only bad people here."
But, if the traveler answered, "Only good people live in the place where I come from," then the old man would say, "Enter and welcome, for here, too, you will find only good people." (Noah benShea, The Word: Jewish Wisdom Through Time)
We are now a little past the mid-point of our Lenten journey. It is a journey that summons us to respond to the call to conversion and a change of heart.
The Lenten call to conversion begins by embracing the perspective of God. To look at our world as God created it. As sacred and whole – as good and holy. And, to see one another as God forms each one of us. As God's beloved sons and daughters. That perspective should illuminate the path we walk every day and guide our actions. That really is the only perspective that one who has experienced the mercy of God can embrace as that individual journeys through life. In fact, that must be the way you and I walk since we all have been touched by the mercy of God – and are called during this Jubilee Year of Mercy to be "an ambassador of mercy."
Christ's attitude of humility and his spirit of peace, enables us to "see" the good in others and call it forth. In extending the mercy of God to others we are blessed in return.
In the gospels Jesus calls us, his disciples of our time and place – his ambassadors, to embrace his spirit of mercy, peace and reconciliation. This compels us to take the first step in forgiving and being forgiven. His spirit of compassion and mercy challenges us not to return hatred for hatred – but to take on the more lasting work of transforming hatred into love and communion.
In Matthew Kelly's Rediscover Jesus, which the people of Saint John Bosco have been invited to use during our forty-day Lenten journey, we are challenged to encounter Jesus in new ways. Those who have been using this book since Ash Wednesday, and watching the daily video clips from Dynamic Catholic, have indicated that it is having a tremendous impact on their spiritual life. As Kelly points out in his opening thoughts, "What you and I need more than anything else is to encounter Jesus. Whatever is happening in your life right now, nothing is more important than encountering him anew."
So, how is your Lenten journey going at this mid-point? Depending on how you answer that question; today's reflection is an affirmation – or a challenge to make a recommitment. After all – don't we all need to know Jesus and ourselves in a new way if we are to be "an ambassador of mercy"?
If you need a copy of Rediscover Jesus – a free copy is available at the magazine rack in the church vestibule.
Question –Are you willing to share how your Lenten journey – or how Matthew Kelly's Rediscover Jesus is impacting your spiritual life?