A Potpourri of Upcoming Events for Your Consideration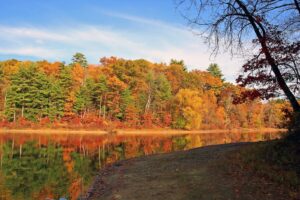 I thought that I would do something a little different with today's blog and offer you an assortment of events that are coming up in the next few weeks for your information and reflection.
As you know, the month of October is dedicated to Mary under the title "Our Lady of the Rosary." I hope that you have been taking some time to pray the rosary this month. If not, there's still a week left.
Saint John Paul II, in his 2002 letter On the Most Holy Rosary, described the rosary as an "exquisitely contemplative prayer." It starts with Mary's human experience, and it encourages us to learn from our own. Another insight this well-known saint offered is that "each mystery of the Rosary, carefully meditated, sheds light on the mystery of man" and our pursuit of holiness.
In the Joyful Mysteries, (prayed on Mondays and Saturdays) contemplating Christ's birth, we learn the sanctity of life; contemplating the household of Nazareth, we learn the original truth of family by God's plan.
According to the Mysteries of Luminous Mysteries, (prayed on Thursdays) listening to the Master's public teachings, we are enlightened to enter the Kingdom of God.
In the Sorrowful Mysteries, (prayed on Tuesdays and Fridays) following Christ to Calvary, we learn the meaning of salvific suffering.
And according to the Glorious Mysteries, (prayed on Wednesdays and Sundays) contemplating Christ and Mary in glory, we see the good toward which we are called if we allow ourselves to be healed and transformed by the Holy Spirit.
We continue our October observance of "Respect Life Month." I invite you to pray for a greater respect and dignity of all life – from the moment of conception until natural death. That must be our proclamation each and every day – in prayer and in action. That proclamation calls us to respect all of life. This includes those whom we might be tempted to cast a judgment upon, especially our migrant brothers and sisters. We must remember that every human life is created in the image and likeness of God and worthy of respect and dignity by all people; without exception.
Join AM 1260 the Rock in a Day of Prayer and Fasting for the priests of our diocese this Friday, October 26. This nationwide event is coordinated by the USA Council of Serra International. What does this mean for you? You are invited to pray and sacrifice for the priests of our diocese. Here are a variety of ways to participate. Attend Mass at your parish – Mass on Friday morning is at 7:30 am at Saint John Bosco. Pray – spend time in prayer throughout the day and join in their on-air-devotions including the Divine Mercy Chaplet at 3:00 pm and the Rosary at 6:00 pm. Visit an Adoration Chapel – our Chapel is open 24 hours a day, 7 days a week – and spend time in prayer in the presence of the Blessed Sacrament. Fast – skip a feast for your priest. Be a fast-er for your pastor! Abstain from liquor for your parochial vicar. Make some small act of sacrifice for a priest you know, or perhaps one you don't.
This coming Sunday Catholics across our country will be celebrating "Priesthood Sunday." It is a time set aside to celebrate the importance of the gift of the priesthood in the life of the church. It is a good time for all of us to reflect on the ministry of the priests in our midst. I invite you to consider sharing a personal note or a card of thanks to the priests who have had an impact on your life. Together we pray that many of our young people will be inspired by the ministry and witness of our priests.
The Solemnity of All Saints is Thursday, November 1st – and it is a holyday of obligation. You are invited to join us for Mass. At Saint John Bosco, a Vigil Mass will be celebrated on Wednesday evening, October 31, at 5:00 pm. On Thursday Mass will be celebrated in the morning at 7:30 am, at 12:00 noon, and in the evening at 7:00 pm.
The Commemoration of all the Faithful Departed, commonly referred to as All Souls Day, is on Friday, November 2nd. While not a holyday of obligation, I encourage you to try to come and celebrate Mass on All Souls Day. On that Friday Mass will be celebrated in the morning at 7:30 am and at 5:00 pm in the evening at Saint John Bosco.
The month of November is traditionally the month when the Church encourages us to pray for all of our beloved dead. As has become our custom at Saint John Bosco, throughout the month of November there will be a banner in our sanctuary with the names of those members of our parish community who were buried from our parish since All Souls Day 2017. Our annual "Mass of Remembrance" will take place on Tuesday, November 6th at 7:00 pm – and you are welcome to attend that Mass. You can have your beloved dead remembered at Saint John Bosco throughout November. Simply stop at the magazine rack in our church vestibule and pick up an "All Souls Envelope". On that envelope you can list the names of your deceased relatives and friends, and then drop off the envelope at the parish office. During the month of November all of them, along with the names on our "Remembrance Banner," will have a specific remembrance at every Mass.
Our parish's fall "Anointing Mass" will take place on Sunday, November 4th, at 1:30 pm. The Anointing of the Sick is given to Catholics who are seriously ill in mind or body, to those undergoing surgery, and to those suffering from chronic illness or the burden of years. Following the "Anointing Mass" there will be a social in the Bell Tower. If you know of family, neighbors or friends who might benefit from this Sacrament, please be sure to extend an invitation to them to join us next Sunday – or better yet, maybe you can make arrangements to bring them to the "Anointing Mass."
Finally, Tuesday, November 6 is Election Day. In the Catholic Tradition, responsible citizenship is a virtue, and participation in political life is a moral obligation. The responsibility to make political choices rests with each person and his or her properly formed conscience. Be sure to exercise your civic responsibility and vote.
My next blog will be on November 14.